Key Designs In An Accessible Home
January 10, 2018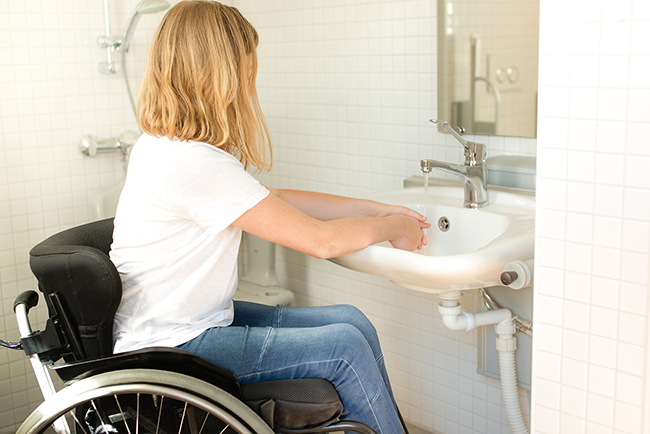 Any good home renovation will begin by identifying your needs, as what is accessible for one person may not be accessible for another. With that said, there are some commonalities that you would find in most accessible homes. Here are some of the key designs to consider when modifying your home to be more accessible.
Accessible Entryways
Getting in and out of a home can often become difficult as you age, so modifying your entryways to be more accessible is often step number one. This will involve things like widening doors, turning outside stairs into ramps, and installing threshold ramps over any raised flooring.
Accessible entryways are often the most time-consuming (and expensive) part of the process but they are the most important and they will have the greatest impact on your quality of life. Once you've got the basics down you can work your way toward more accessible home additions.
Grab Bars and Hand Rails
Grab bars are another major part of any accessible home. Navigating around your home can be difficult, not to mention dangerous when you have mobility issues. Installing grab bars in your bathroom and handrails in your hallways will make getting around your home easier and safer.
Depending on the condition of your walls they may need additional reinforcement before you can install handrails, which will increase the time and cost of this renovation. Ultimately you can't put a price on safety, so the added cost is well worth it.
Accessible Kitchens
The kitchen can be a major point of difficulty when you have mobility issues. An accessible kitchen will have lower counters, more open spaces, and easy to access ground level cabinets. These renovations will make cooking your own meals and washing the dishes a breeze.
Accessible Bathrooms
Bathrooms are ground zero for accidents in non-accessible homes. The floor gets slippery, the room gets fogged up, and bathtubs are often difficult to climb into with limited mobility.
Installing a curbless walk-in shower will make your bathroom more accessible and reduce the risk of injury. Non-slip flooring is another addition that will make your bathroom drastically safer.
ADA compliant toilets are another thing to think about. A toilet that complies with ADA regulations will be from 17″-19″ tall with a more accessible flush control.
Accessible Environmental Controls
The point of all these renovations is to make you more comfortable in your home, so it's important that you are easily able to control your lights and adjust your thermostat. This can be achieved relatively easily by simply lowering the control, but there is another way that is even more accessible: smart home technology.
Smart home technology connects every aspect of your home together for your convenience.  Some smart homes even allow you to control the lighting and the temperature with a smartphone application. Here's some more information about smart technology and how it can make your home more accessible.
Planning out your accessible home is one thing, getting it all done is another. Poorly installed accessibility features can actually be more of a risk than an aid.
Consider partnering with a licensed contractor who specializes in modifying homes for accessible living. At Community Renovations, we have a team of experts ready and waiting to make your home into a place where you can live independently and feel safe doing it. Contact us today for more information on making your home accessible.