Five Barrier Free Adjustments to Consider for Your Home
August 1, 2015
If you are looking to do significant renovations in your home, one of the options you might be seeking is barrier-free remodeling. This kind of renovation is best suited for disabled people. The following article takes you through the definition of this type of remodeling and the applications that can be made for your home.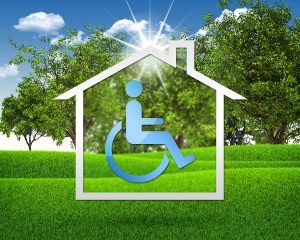 ---
What is Barrier Free Remodeling?
This refers to improvements and renovations in your home designed to make it easy for the handicap. Homeowners who are restricted to walkers and wheel chairs or need help with home appliances can rely on structures that have no obstacles in order to move around easily.
---
Examples of Obstacle Free Structures
Wide door ways: Increasing the width of doorways is a great improvement meant to suit the handicap. It can be quite difficult for an individual in a wheel chair to fit through narrow spaces and at times they will be forced to use a walker in order to get through such entrances. A simple solution would be to have a Detroit MI construction expert widen the door way so that you can easily move through rooms.
Handles: Sometimes you may want to move small distances like from the bathroom to your bedroom or from your bed to the bedroom couch. In such instances, there is no need to sit on your wheel chair as these are short distances. It would be more convenient to have your bedroom walls, bathroom and other common rooms fitted with handles to make your movement easier.
Cabinets: A handicap is usually restricted from rising above certain heights. This makes it difficult to reach for things that are located in high places. You can hire a Detroit MI contractor to position cabinets at heights that are comfortable for you.
Toilet seats: One of the most important rooms in your house is the toilet. However, being handicapped makes taking a call of nature such a difficult task because most toilets are modeled without considering the handicap person. This can be easily rectified by having a contractor raise the toilet seat to a comfortable height.
Shower Bench: Another important facility is the shower room. After you have taken a bath you might want to relax or you might even want to enjoy a sauna while sitting on a shower bench. However, if the shower bench is at a height that is accessible and level with your wheel chair, it makes it easy to move from the chair to the bench.
---
Choosing a Contractor
First and foremost the licensing and credentials of a barrier free contractor should be the first thing you look at before hiring them. Experience is also important if the contractor is to choose an option that is best suited for your needs. By examining your home, a skilful contractor will be able to make recommendations that will be of great assistance and not those that will only make them a profit. It is also vital that your contractor makes improvements to your home according to the guidelines of the American Disabilities Act.
If you want to tailor your home to make it handicap accessible or better suited to a senior lifestyle just contact Community Renovations today. Find us online at https://communityrenovations.net/, visit us in Grosse Ile, MI, or call us at (734) 732-5904.