Creating Your Year-Round Oasis with a New Sunroom 
May 17, 2023
A sunroom is a room addition or extension to your home that typically features large windows, allowing natural sunlight and outdoor views. Sunrooms provide an oasis of warmth and relaxation throughout the year. They're perfect for enjoying your morning cup of coffee with your favorite book or magazine, hosting social gatherings, or just a quiet place to relax and unwind. If you're looking to invest in a home improvement, you can't go wrong with adding a sunroom.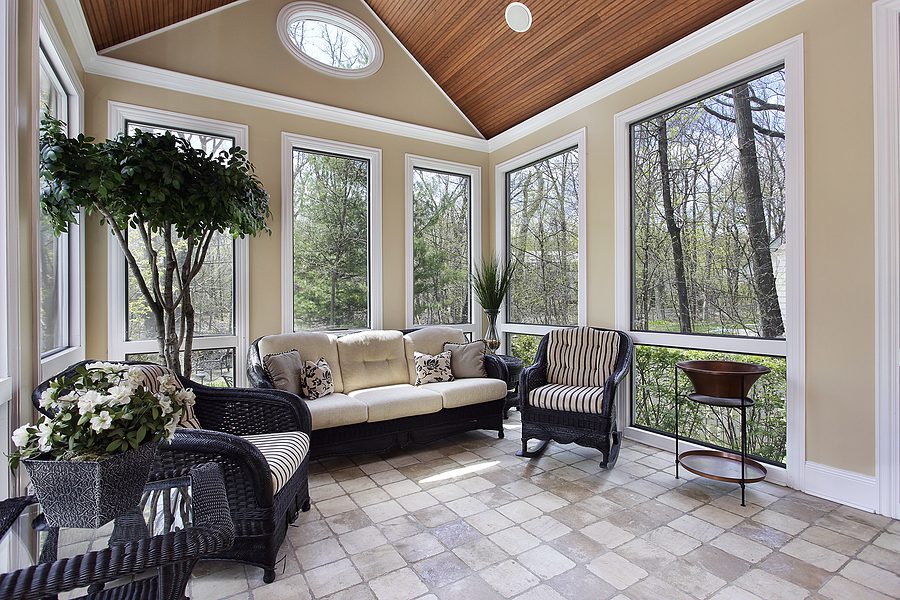 The Benefits of Building a New Sunroom
There are a couple of ways that you can build a sunroom — you can extend your existing home by building an entirely new addition, or you can enclose your porch or deck, turning it into a sunroom. With that in mind, the following are a few benefits of having a sunroom:
Boost your property value: When you add a sunroom to your home, you're adding living space. The more square footage your property has, the more it's worth. Not to mention, adding something as unique as a sunroom can help your home stand out to potential buyers, which can add to its value as well.
Reduce your energy costs: Sunrooms are designed to be naturally bright, so you can drastically reduce your energy costs. This is all thanks to the sunroom's ample windows and skylights, which allow natural sunlight to fill the room. As a result, you can use your sunroom throughout the day without having to turn on the lights.
Improve your mental health: Lots of people suffer from SAD (Seasonal Affective Disorder), which is a form of depression that develops during the winter months due to the lack of sunlight. By building a sunroom, you'll be able to get plenty of natural light all year long, which can help improve your mental health and overall well-being.
Add more living space: A sunroom can be used for a variety of things, such as a playroom for the kids or a private space that you can use to read in peace. You can also use it as a dining room or just as an extra space in which to relax. Whatever you decide to use it for, you'll have more living space to enjoy.
Grow more indoor plants: Sunrooms provide the perfect environment for houseplants. Not only will they bring a bit of nature into your home, but you'll also get to enjoy the benefits of having plants, such as improved air quality. Not to mention, the presence of plants in your home can have a relaxing and calming effect. Additionally, you can cultivate vegetables and herbs in your sunroom as well.
Create a space for relaxation: If you live a busy life, you may not have enough time to relax. With a sunroom, you can create an oasis of peace and quiet so that you can take some much-needed time for yourself. This can help you de-stress and recharge so that you can be more productive throughout the day.
Improve your physical health: Sunlight is essential for our bodies, as it helps produce vitamin D, which is important for strong bones and healthy immune systems. With a sunroom, you can get plenty of natural light all year round, allowing your body to get all the nutrients it needs.
Use it to entertain guests: Sunrooms are great for entertaining guests. You can host parties and gatherings or just spend quality time with friends and family. One of the main reasons why sunrooms are perfect for entertaining is because of how open they feel. Unlike other rooms, nobody will feel cramped in a sunroom, no matter how big or small it is.
Consider Building a Sunroom This Year
As you can see, there are many benefits to investing in a sunroom. To build the sunroom of your dreams, it's important to work with a reputable contractor. For more information about building a sunroom or investing in other home improvements, contact us at Community Renovations today.