Expert Home Remodeling Contractors
Community Renovations can turn your dream home improvement project into reality.
Welcome to Community Renovations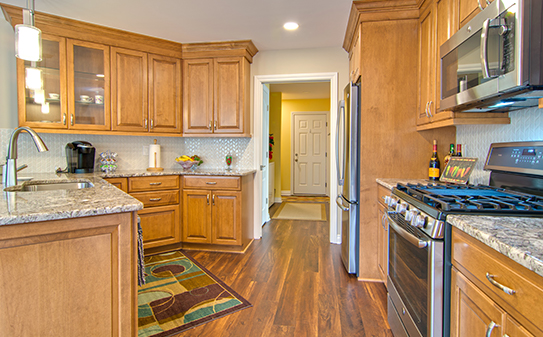 Here at Community Renovations, our experienced staff will plan, design and build all of your home improvement needs. We are a full service construction company with a "hands on" approach at every level. Our pride in workmanship, fair business practice, superior customer service, and unsurpassed safety records, are just a few reasons to choose Community Renovations.
Latest News
When looking at projects that will improve your living spaces and provide more function for your family, finishing an unfinished basement often tops the list. Still, many homeowners wonder if taking on this project is worth the investment. In truth, a basement renovation will almost always increase the value of your property – usually with […]
Home improvement projects can make a big difference in the appeal and value of your home, but they are an investment. Some homeowners may consider trying to take on some of these projects themselves to save money, but there are certain projects that are much better handled by the professionals. When you outsource home improvement […]
Taking on a house renovation is an investment, and there may be times during the planning process when you wonder if this is something you can just do yourself. Home improvement shows and social media posts make it look so easy, and you may think you can handle it. But for most house renovation projects, […]