Expert Home Remodeling Contractors
Community Renovations can turn your dream home improvement project into reality.
Welcome to Community Renovations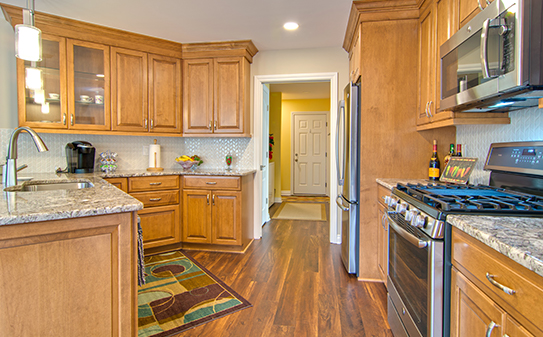 Here at Community Renovations, our experienced staff will plan, design and build all of your home improvement needs. We are a full service construction company with a "hands on" approach at every level. Our pride in workmanship, fair business practice, superior customer service, and unsurpassed safety records, are just a few reasons to choose Community Renovations.
Latest News
Finishing a basement can add some much needed space to any home. Many families use a finished basement for an additional bedroom or in-law suite, while others use this space for recreation, such as a playroom, office, media room, or home gym. Remodeling contractors can help you look at your basement, consider your family's current […]
If you are planning a bathroom renovation, you may be weighing the options of a bathtub and a stand alone shower. Both work in the best bathroom designs, and both can be installed by a bathroom renovation contractor, so the decision of which will work best for your bathroom can be a tough one. Before […]
There are countless benefits to investing in home renovations. In many cases, they can improve the function as well as the aesthetic of your home. Additionally, they can also add to the value of your property. However, if you're planning a home renovation, you must consider the time of year. For example, it's not ideal […]
Contact Us
If you would like to contact Community Renovations, please fill out the form below. If you would like to contact us quicker, call us at (734) 732-5904 during normal business hours.