About Community Renovations
We specialize in renovating Residential and Commercial spaces as well as building new structures. Our main goal is customer satisfaction, which involves prepping, performing and completing each project right the first time. We understand that your living space is valuable, and that's why we make every effort to complete our projects in a timely professional manner. Community Renovations has a great passion for helping people who are in need. Which is why, since 2008, Eric and his team have expanded their resources to provide barrier-free living solutions for those who are in need. There is no better satisfaction in this world than completing a project knowing that it will help make someone's life easier.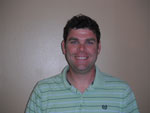 Eric Carbajo
Eric is the owner and founder of LC Construction and Community Renovations. He is a hands-on person who manages our field and office operations. Eric has been in the construction field for over 13-years, has a degree in Construction Management, and has worked for both corporate and small Businesses. Eric is a Certified Caps Contractor and a Certified Concrete Technician. Eric also worked with a Framing Contractor to construct 2,000 to 10,000 square foot homes. He has more than 7-years of experience in estimating and project managing, accomplishing a yearly total in sales from $950,000 to $2,500,000. Eric is also a leader in the Children's Ministry at Southpoint Community Church, teaching kids every week about our Lord and savior, Jesus Christ.
---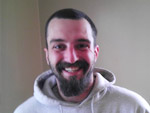 Brad
Brad has been working with LC Construction for 4½ years. He has 13-years of carpentry experience at Home Depot, which helped him become our head carpenter and field foreman. Brad is definitely experienced enough to know how a job is supposed to run as well as how to handle any unforeseen matter that could take place during construction. Brad's tasks range from installing kitchens and baths to rough framing, paint, and everything in between. Brad was an Eagle Scout at Cole Canoe Base for over six years and has worked with Eric for over seven years.
---
Josephine Carbajo
---
Loriann Smolarz
---
Kaylee Bohl