Bathtubs Vs. Showers: Which is Best for Your Bathroom?
February 21, 2023
If you are planning a bathroom renovation, you may be weighing the options of a bathtub and a stand alone shower. Both work in the best bathroom designs, and both can be installed by a bathroom renovation contractor, so the decision of which will work best for your bathroom can be a tough one. Before you sit down with your home renovation contractor, consider which will work best for you and your space.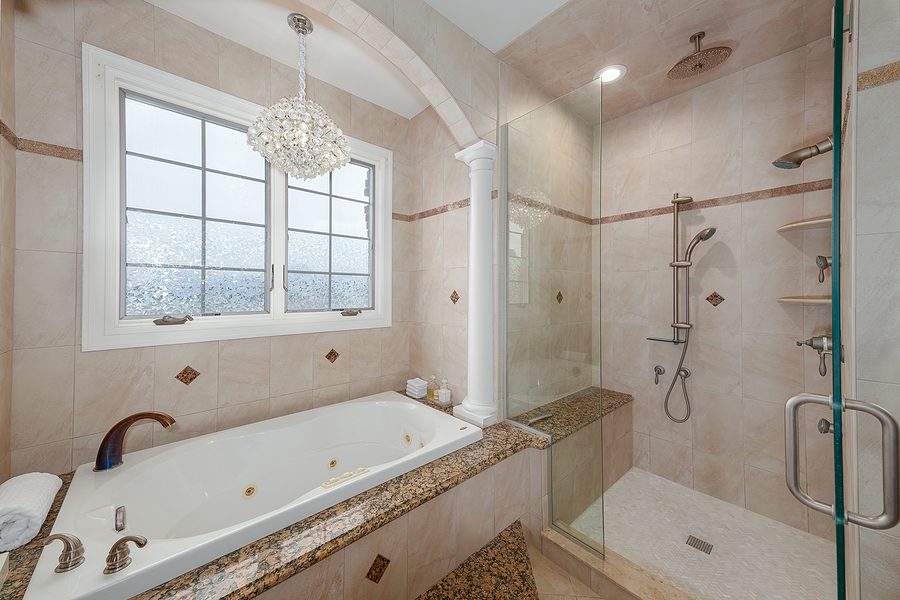 Benefits of Choosing a Bathtub
It can be hard to picture a bathroom without a tub. They are standard to most bathrooms, and with good reason. Tubs are, on average, cheaper and easier to install. You can have a high-end whirlpool tub installed for less than you might pay for a walk-in shower, and a lower end tub can be very inexpensive. While not completely necessary, tubs are still considered important if you are thinking about resale value. Most home buyers consider a full bathroom to include a tub, and many home buyers with young children or those who are planning to start a family won't consider a bathroom without one. A tub can be functional for bathing kids and pets, but can also be incredibly luxurious. While a standard tub may not be aesthetically impressive, there are many tubs that will fit well into a high-end designer bathroom.
Benefits of Choosing a Shower
If you can't picture yourself opting for a bath over a shower, you may think that designing your new bathroom without the bother of a tub. Showers take up less room than bathtubs, so those who are planning the best bathroom designs for a room with a small footprint might be drawn to a shower unit. The space saved by forgoing the tub can be repurposed into a more luxurious shower, a double vanity, or storage. In addition, showers are more accessible. If there are family members who have mobility issues, or if you are planning to stay in your home through retirement and beyond, a shower can allow you to age in place. Shower units can be designed as simple walk-ins with no tub or curb to navigate, and can be easily fitted with grab bars and benches. If saving water is important, efficient showers can save water over bathtubs.
Your Home Improvement Contractor Can Help
Both bathtubs and showers are sold in a variety of styles to meet any design needs. Tubs can be fitted with walk-in capabilities and showers can be small or large. Both come in multiple materials at a variety of price points. Tubs and showers can be designed for spa luxury, efficiency, or therapeutic water flow. Both tubs and showers can be easy or complicated to install. While they both have many benefits, you can find the right bathroom design that will suit all your needs with either a tub or a shower. When you are working on the best bathroom designs with your home improvement contractor, have them go over the plan for both a bathtub and a shower so you can make an informed decision as to what will fit best with your vision.
Finding the Right Renovation Contractor
Some bathroom renovation contractors are encouraged to steer clients in one direction or another, based on what product is backing their work. These contractors don't always have your best interests at heart. A quality bathroom renovation contractor may steer you toward a particular model they have had success with, but should be willing to install what is right for you and your design. Both a bathtub or a shower can be worked into many bathroom footprints.
With the right bathroom renovation contractor, either choice can be a good one. Consider your current needs, your future plans for your house, and how you plan to use the room before making your ultimate decision. Whenever you are stuck, your home renovation contractor can give you all the information you need to guide you to the right decision. To learn more about how we can help you create a beautiful, more functional bathroom in your home, contact Community Renovations today.