Does Finishing Your Basement Add Square Footage to Your Home?
March 21, 2023
Finishing a basement can add some much needed space to any home. Many families use a finished basement for an additional bedroom or in-law suite, while others use this space for recreation, such as a playroom, office, media room, or home gym. Remodeling contractors can help you look at your basement, consider your family's current and future needs for the space, and create a design that will work well for you now that will also transition easily to suit your needs in the future.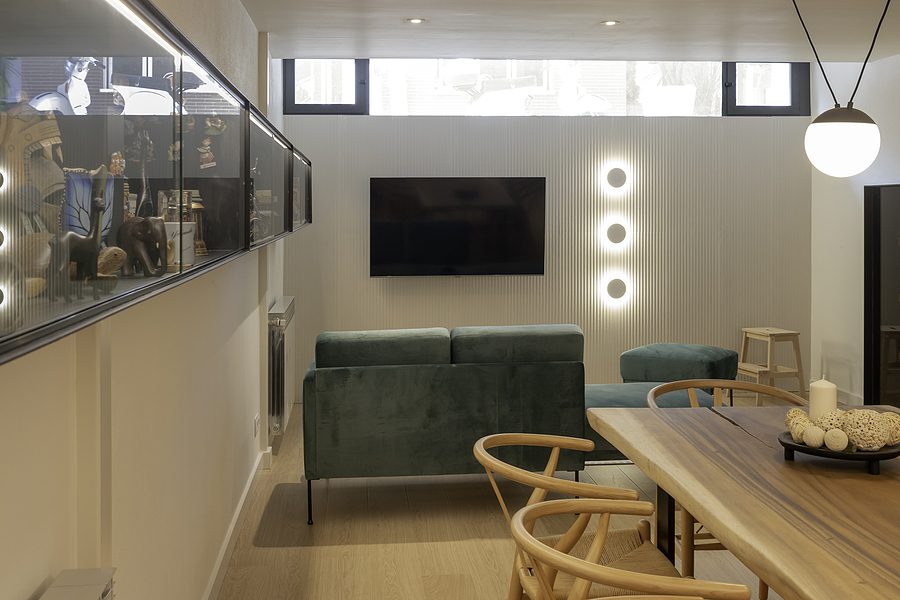 What Counts When Calculating a Home's Square Footage?
When the square footage of a house is calculated, it is usually done by measuring the outside perimeter of the home's structure. This is the area that must be finished and considered a "livable" space. Generally speaking, this only includes areas above ground, but that assumes that the basement is not finished.
When is the Basement Included in a Home's Square Footage?
To be able to include basement square footage, it has to be a finished, livable space. The space should meet dwelling standards and have finished walls and flooring, as well as plumbing and electrical appropriate to the space. However, the biggest factor in whether or not a finished basement will be factored into your square footage is whether or not your state allows below ground level spaces to be considered in square footage. In some areas, the lower level must be above the grade of the property to be factored in, such as walkout basements that have a door that leads directly outside.
When is a Finished Basement Excluded from the Square Footage?
If property laws in your area do not count space in your home below grade, your finished basement will not be included, even if you have a fully functional space with finished walls, flooring, electrical, and plumbing. For the states that allow basements to be considered in the square footage, they do require egress for a finished basement. This means that the basement has to have fire evacuation access separate from the rest of the house. If a fire were to be on the main floor of the house, the basement would need to provide at least a window to access the outside without going through the main floor.
Is it Worth the Cost?
Whether or not the finished basement "counts" towards your home's square footage should not stop you from finishing your basement. A finished basement will always add value to your home and make your home more marketable, should you plan to sell. Extra usable space that improves function will serve your family well and appeal to buyers.
Finding the Right Home Improvement Contractor
When you decide to finish a basement, finding the right home improvement contractor is the next step that will make a big difference in how your project will turn out. It's important to find a local, reputable, and reliable home improvement contractor who has experience renovating basements in your area. If you are hoping to count the finished basement toward the total square footage of your home, ask your contractor if they are familiar with the necessary requirements.
Finishing a basement is a smart investment that will create more living space for your family, and has a good ROI if you ever plan to sell your home. A basement renovation can add functional living space, additional bedrooms, a bathroom, or a cozy space you and your family can retreat to. To learn more about how we can help you improve your home, contact Community Renovations today.