Is a Basement Renovation Worth the Investment?
June 22, 2022
When looking at projects that will improve your living spaces and provide more function for your family, finishing an unfinished basement often tops the list. Still, many homeowners wonder if taking on this project is worth the investment. In truth, a basement renovation will almost always increase the value of your property – usually with an ROI of about 70%. As you and your family spend more time at home together, finishing your basement is definitely a renovation worth considering.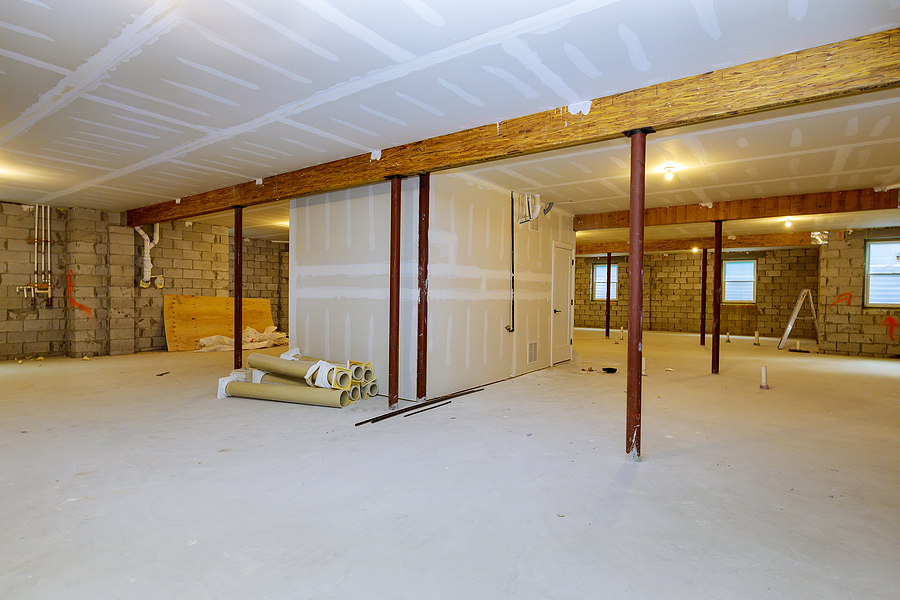 How Will You Use the Space?
There are many options for how to use a finished basement. You can create a home office, a personal gym, a spare bedroom, an in-law suite, a home bar, a playroom, or an entertainment space. Before you begin meeting with contractors, consider how your family wants to use the space and how long you plan to use it in that way. An in-law suite will require substantial plumbing work, a playroom may only be in use for a few years, and certain niche ideas (such as a craft studio, a dance studio, or a home office) may not appeal to everyone, especially if you plan on selling your home in a few years. Look at the layout of the space and brainstorm how your family can make the best use of the extra room this home remodel will provide. The more versatility and ability to change the function with a generic base, the better.
Professional Home Remodel
DIY has its place in the home remodeling world, but basements are not necessarily the right place to tackle on your own. You need a professional to work through this project with you. Basement renovations require an expert to keep the project on track. With a basement renovation, even the slightest mistake with the flooring or walls could come back to bite you as water damage, mold, or HVAC issues. If you are dealing with plumbing and electrical work, you need a professional to ensure that everything is done correctly and to code. A contractor will make sure that you still have easy access to important utilities, such as your furnace, water heater, and electrical panels throughout the project.
Consider Your Budget
The size of your basement and the scale of your remodel will determine the cost of your basement renovation. Many homeowners will opt to renovate part of the basement for a living space, while sectioning off another space for storage and utilities. Figure out your budget before speaking with your contractor, and give them a wish list alongside your budget with your wants and needs prioritized. Your contractor may have advice on where to focus your attention and where to cut back. Your contractor will also often have a pulse on the market and be able to advise you on which basement features are selling points for buyers. If you know your investment will come back to you, it is often easier to create a reasonable budget you'll be financially comfortable with.
The right basement contractor can ensure that your home remodel is worth the investment. Finishing your basement will create more functionality and living space that your whole family will enjoy. Whether you create a space for family and friends to gather or a space for your own passions, a basement remodel is a smart home remodel project to tackle, and Community Renovations is here to help. We have extensive home improvement experience, and we can help create a new living space for you and your family to enjoy for many years. Contact us today for an estimate.