Expect a High ROI on These Home Improvement Projects
March 22, 2021
If you are considering a home improvement project, you want to make sure that you are spending your money wisely. Whether or not you are planning to list your home, it is satisfying to know that the projects you are spending your money on have a high return on investment (ROI). Some projects might look beautiful, but will offer very little towards the value of your home. Other projects may feel unexciting, such as replacing a roof or a furnace, but will increase your home's value.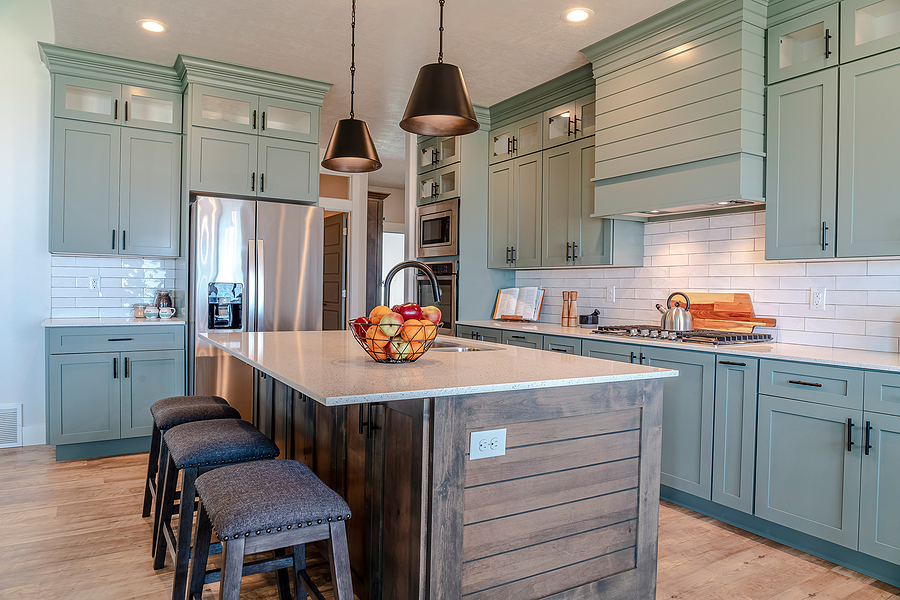 How to Increase the Value of Your Home with Remodeling
If you are hoping to list your home for sale in the near future, you will want to pay attention to the projects that will not only bring the most offers to the table, but the projects that will provide the highest return. Projects that enhance your curb appeal, such as landscaping and entry doors, help bring buyers to your home. Once buyers are inside, kitchens and bathrooms are the rooms that sell. And when it comes to making an offer, buyers are always glad to know that major projects, such as windows or the roof, have been taken care of. If you are hoping to list your home, it may help to speak with a local realtor about what buyers are looking for, so you can allot your home renovation dollars there.
Bathroom Remodel
A minor bathroom remodel can return over 100% of your investment. Gutting the entire bathroom often isn't necessary, but refreshing the space with a new shower head, vanity, and flattering lighting goes a long way. A major bathroom model, where the room is gutted and everything from the flooring to the shower is replaced, is nearly double the cost. However, if you are planning to list the home for sale, a full master bathroom remodel can return close to 90% of the investment.
Kitchen Remodel
A major kitchen remodel can cost up to, and even over, $40,000 with a return of about 90%, but a minor kitchen remodel will require less than half the investment and can return over 98%. A fresh coat of paint or gloss on the cabinets, new hardware, and replacing the appliances can give a kitchen a much needed facelift and a great return without a huge expense or mess.
Landscaping and Outdoor Projects
Curb appeal sells homes. Landscaping has a return of nearly 100%, assuming that the landscaping investment is used for simple, clean, lines. If landscaping is too elaborate, many buyers will assume it requires too much upkeep. Adding a deck or porch is a bigger investment but can return nearly 90%. Decks, patios, and porches create outdoor living spaces that will increase the value of a home and the appeal to buyers.
Entry Door Replacement
A replacement entry door is a relatively small investment but has a huge impact. Because the entry door is so crucial to curb appeal as one of the first things buyers see, an investment of approximately $1,500 is well worth it. Even though it isn't a big investment, it will return nearly 90% and make a big impact on buyers, since most buyers will decide whether or not they are interested in a home within the first few minutes of arriving.
Window Replacement
Window replacement, if nothing else, provides the appeal to buyers that they will not need to take on that particular project for many years. New windows are energy efficient, and they will make a home look much better on the inside and outside. Replacing windows will have an ROI of close to 90%, and while this isn't the highest return possible, it is a great selling point if you are listing your home.
Most buyers are not looking to take on a fixer upper. If your home looks dated, inefficient, or poorly kept, buyers won't be interested. Projects that enhance curb appeal and interior aesthetic will create more interest in your home. More interest means more potential buyers, which can mean more offers, and that can lead to a high sale price and a strong return on any investment. If you're thinking about updating your home, contact Community Renovations to discuss ways you can increase the value of your home without shelling out a lot of money up front.