Your Ultimate Guide to Finding the Right Renovation Contractor
June 21, 2021
If you have a renovation project on the horizon, the most important piece of preparation is to find a home renovation contractor. Finding the right contractor is essential to the success of your project, but beginning the search can be overwhelming. With the right plan, finding a quality home renovation contractor can get you started with a minimal amount of stress.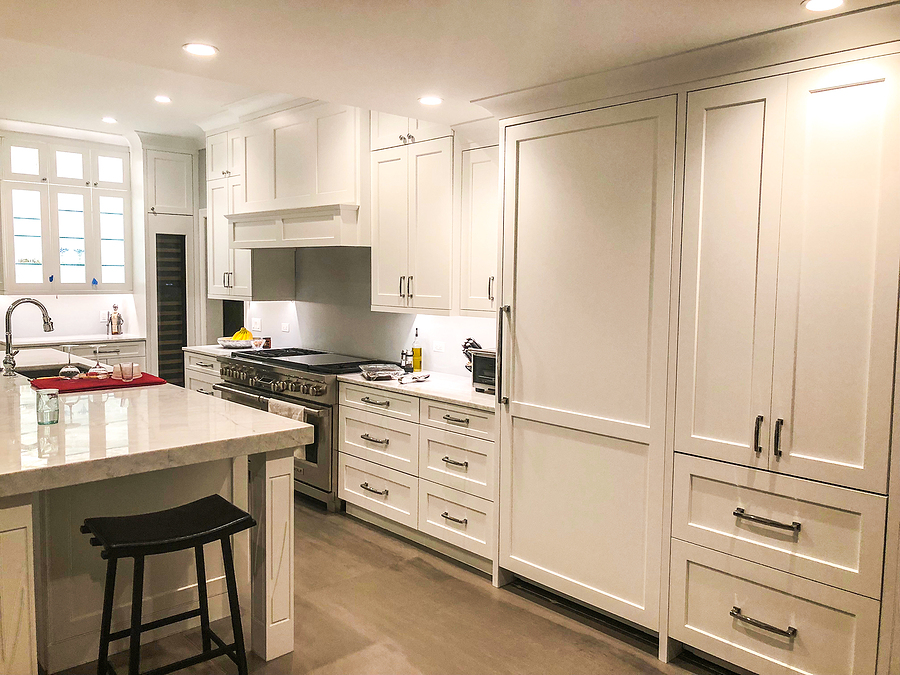 Start with Finding Recommendations for a Home Renovation Contractor
If you start with an online search, you will quickly be overwhelmed by the number of home renovation contractor options. Start with your local friends and family, as well as local online groups. Who are local homeowners recommending? And more importantly, who should you avoid?
Interview Prospective Contractors
Start with speaking to prospective home renovation contractors on the phone, and then move to meeting face to face. This will give you a good idea of how you will fit.
Does the contractor return calls promptly?
Do you feel they are listening to you about your needs?
Do they take on jobs of your size?
When does their workday start?
How do they feel about you being home (or not home) during the job?
Will they be juggling several jobs at once?
Are they willing to provide references?
The answers you get are important, but more important is the sense you get of the communication style during these conversations.
Check References and Credentials
First, it is essential that your contractor provide you with proof of current license and insurance paperwork. Check in with the Better Business Bureau and the consumer protection agency in your state to see if there are any major complaints. Speak to former clients to see if they are satisfied with the project and how they feel about having worked with them through the process.
Get Estimates and Schedules
When you are getting bids on your project, the most important thing is to make sure you are comparing bids accurately. Ask the contractor to break down the jobs into materials, labor, expenses, and profit margins. Generally, the materials will account for about 40% of the job. If your contractor doesn't give you a thorough estimate but simply throws out a ballpark figure, that isn't helpful. Talk to each contractor about their payment schedule (which is usually split into three or four payments) and when they will be able to begin the job.
When you compare bids, don't go on price alone. The highest bid may not be the right choice, but the lowest bid isn't always the smart choice either. Typically, if you get a lowball bid, the quality of the work will be reflected in the price, or they left out a major expense that will be tacked on later in the project. After all, if it seems too good to be true, it probably is.
Get Everything in Writing
Once you've decided on the right contractor, make sure that you get everything in writing. The contract you sign should include the details for every step of the project, including payment schedule, proof of insurance, a start date and projected completion date, the materials the contractor will use, and anything else relevant to the project. Remember that any changes you make (or unforeseen problems) will add to both the cost and length of the project, but a detailed contract will protect both you and the contractor and ensure a successful project.
Finding the right home renovation contractor is all about finding a contractor you can communicate with, and a contractor you trust to do a good job in your home. When you have a contractor you are comfortable with, your project will be successful. Community Renovations has been serving homeowners in this community for years, and as a local source for quality craftsmanship, we'd love to help you design a home renovation you can enjoy for many years to come. Contact us today.