Home Renovations to Consider in 2021
January 20, 2021
We have spent more time than ever at home in the past few months, and many homeowners are looking to make their homes even better this year. The thought of upgrading your home can make both an enhanced living space now and a home that will have better appeal if you choose to list it in the future. If you are considering home renovations, there are certain areas that will make the biggest impact
.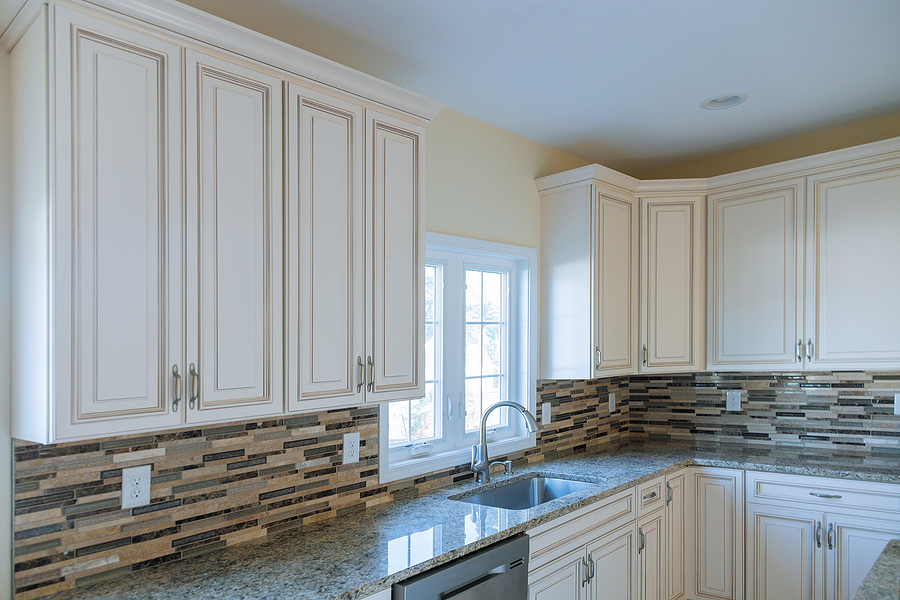 Modern Kitchen
The kitchen is the heart of most homes. Whether it's your family living in the home every day or plans to entertain in the future, the kitchen is central. When we shop for homes, the kitchen is often a big deciding factor. A kitchen renovation can be a time-consuming project as well as a financial investment, but it will also have a huge impact. Many times, when homeowners are considering a major remodel, a contractor will recommend a kitchen designer to make the best use of the space. When prioritizing a kitchen remodel, many experts recommend:
Replacing outdated flooring.
Replacing cabinets and countertops.
Replacing appliances.
In all cases, the materials make a big difference. Wood or stone flooring, granite countertops, and energy-efficient appliances are what will really make your kitchen renovation feel fresh and modern.
Bathroom Remodel
The bathroom is a small room with a big impact. If you are ready to make the investment, you can turn a basic bathroom into an oasis that will bring enjoyment to you and will impress buyers in the future. If you aren't ready for a full upgrade, simply replacing old fixtures, flooring, and vanities with more modern styles can make a big impact. Increasing storage, enhancing the light, and freshening the paint are all small ways to make the bathroom feel fresh and new.
Master Bedroom
Even though the master bedroom is a room that few people will see, many homeowners – and homebuyers – love the feeling that a master bedroom remodel can provide. The master bedroom should feel soothing and comfortable and promote relaxation and restful sleep. A master bedroom with inadequate light and storage can feel dark and cluttered, and it's difficult to consider that sort of space a retreat from a stressful world. When renovating the master bedroom, consider new paint in soft, neutral tones, plenty of storage, and soft lighting.
Outdoor Oasis
Improving your outdoor space can add so much value to your home, especially now. Many homeowners are considering adding outdoor decking and patios as an extension of their living space. An outdoor living space can provide both a place for your family to gather in the warmer months as well as greatly increase your curb appeal. Whether you add a simple or elaborate outdoor living space, having a place for your family to gather is an excellent home improvement project to consider.
Let Your Home Renovation Contractor Lead You
If you aren't sure where to focus your renovation investment, meet with a local contractor to help guide you through the process. A good renovation contractor will lead you toward projects that will provide the best results for your investment and give you a good return. Research and planning will ensure that you choose a project that will be best for your family.
A home renovation can be an investment and cause a period of disruption and inconvenience, but the results are well worth it. Whether you are preparing to list your home and want to appeal to buyers, or you want a more comfortable and enjoyable space for your family, a home renovation can be a great way to begin the new year. Contact Community Renovations to discuss your home improvement plans and get some expert advice on how to maximize your investment to best improve your home.