Adding A Wheelchair Ramp To Your Existing Deck
March 15, 2018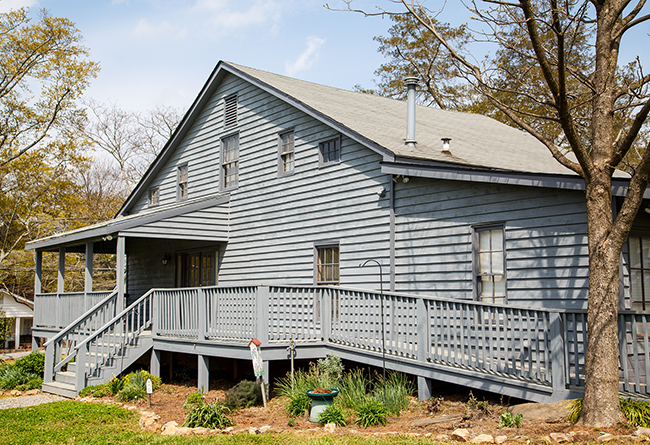 Spring is the perfect time to add a ramp to your deck. A ramp will make it that much easier for wheelchair users and those who can't climb steps access your home. Selecting the proper wheelchair ramp for your property will prove essential to its lifespan, beauty and functionality. Once the right wheelchair ramp is connected to your deck, you or others who use a wheelchair will enjoy easier access, improved safety and a better quality of life.
Selecting the Perfect Ramp for Your Deck
Wheelchair ramps are made of different materials. Some are made of metal. Others are made of wood. What matters most is your personal preference. If you are looking for a low-maintenance ramp, opt for the metal variety. Aluminum is an especially durable ramp. Most aluminum ramps can be assembled in a few hours.
If you don't mind paying a bit more and spending some time and/or money on maintenance, the beautiful wood variety is ideal for your property. Furthermore, wood can be stained and pained in whatever color you desire, making it the perfect stylish element for your home, business or other property.
Metal ramps arrive in pieces so they can be configured to your nuanced requirements. However, if there is significant pressure applied to a metal ramp, it might dent. Weigh the pros and cons of each ramp type and speak with our ramp experts about the merits of each style before making your decision.
Ramp Length
You will have to decide on the length of the ramp. Ramp length is tied directly to the degree of its incline. Individuals who use power wheelchairs can use a comparably short ramp combined with a steep incline as there is no need to use one's arms to move the wheelchair across the ramp.
Ramp length also matters as ramps that are too long will prove to be an eyesore and get in the way. But, a ramp that is too short will prove inconvenient. Those who use manual wheelchairs will find long ramps with minimal incline make it easy to move up to the deck.
Consider a Portable Ramp
Portable ramps are available for a surprisingly affordable price. This is an excellent option for those who are short on money or live with an individual who is adjusting to a wheelchair. Some opt for a portable ramp to be added while waiting for the permanent ramp to be made and added.
Preparing for the Ramp's Addition
If there are any obstacles in the way of connecting the ramp to your deck, they will have to be relocated before construction commences. If it is not possible to relocate the object, it might be necessary to use a bigger platform to move the ramp beyond the obstacle. It might also be possible to alter the layout or make use of a customized access system.
Even the slope of the ground matters. Ground that slopes down will require more ramp sections to ensure the proper ratio. Alternatively, if the ground slopes upward, not as many ramp sections will be necessary. Once the site is prepared and all of the considerations are reviewed, the installation of the ramp can commence.
Contact Us to Learn More About Connecting a Ramp to Your Property
Reach out to us to find out more about the installation of a ramp to your deck or another portion of your property. We will build and connect your ramp according to your exact specifications. You can reach us by dialing (734) 732-5904.