Accessibility Home Renovations Ideas on a Budget
September 26, 2019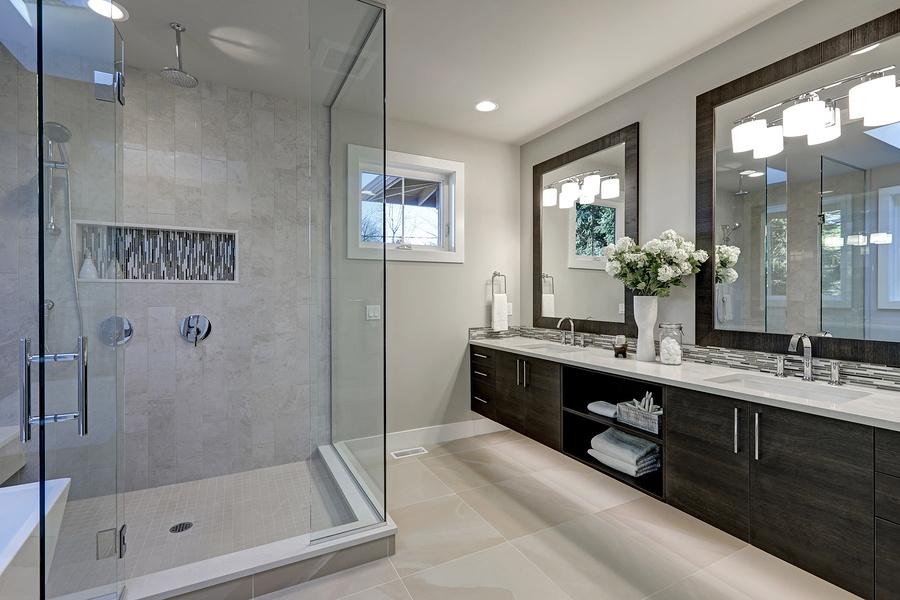 You love your home, and you plan to stay there for as long as possible. Yet as you age, your home does too, and it's time to consider some smart renovations. If you're planning to retire in style and onsite, you want to plan ahead with renovations that will make your home hospitable to the your changing abilities.
Get started now with these home renovation ideas on a budget. Learn to make changes that promote ability and aging so you can remain in place long after retirement.
Bathroom Renovations
Bathrooms are a common choice for renovation, and many of these renovations can make aging in place easier too. Consider a luxurious walk-in shower to replace that high-sided clawfoot tub to avoid potential dangerous slips and falls. Adding a sturdy support bar near the toilet or shower can provide stability on short notice with minimal imposition. Also, consider the type of flooring, as many natural stones can provide a high-end look with minimal slip risk.
Doors and Doorways
One thing you will want to keep in mind during renovations is doorway widths throughout your home. A wider door width will allow you to more easily move large appliances and furniture, as well as make your doorway width ADA complaint. ADA recommends doorways be at least 32 inches wide to accommodate wheelchairs. While this is a common size for exterior entryways, many older homes have smaller sizes for interior doors.
In addition, you'll want to make sure to keep as much open space as possible in your renovation design. Eliminate tight turns and hallways, and avoid awkward shelving that is prone to clutter.
Kitchen Accessibility
Don't forget the kitchen during your renovation plans too. Consider replacing those child-proof latches with simple door levers that are arthritis-friendly now that the kids are grown. Be aware of counter height and accessibility around a kitchen island. Install smart devices with added safety backup in the event the stove is left on accidentally. There are even personal kitchen assistants that can help notice if the refrigerator isn't closed, or detect the levels of motion and movement in a home, with voice-activated options to call for help if you're ever in need of medical assistance while home alone.
Discover budget-friendly ways to make your home more accessible as you look to the future and plan to stay in your home after retirement. Contact us today to learn more about ways to improve the value of your equity, while also improving your quality of life at home as you age.