Using an SAH (Specially Adapted Housing) Grant Towards a New Build
May 16, 2017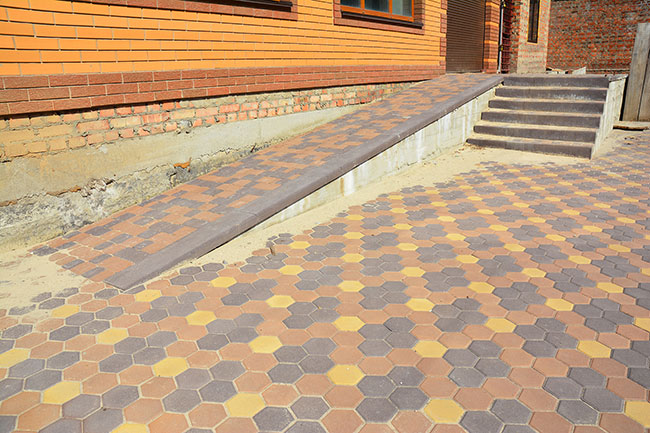 Serving in the troops is an honorable and respectable sacrifice to the nation. As such, the Department of Veterans Affairs (VA) offers a wide range of incentives and programs to settle retired servicemen regardless of whether they were injured in service or not. The Specially Adapted Housing Grant (SAHG) is one of the program and it targets veterans with a service-connected disability.
The SAH grant will help buy or build an adapted home or tweak your existing property to accommodate your disability.
What Does the SAH Grant Do?
The goal is to give the injured veteran a cheaper and faster way to a convenient home. The home could be a single level establishment that is wheelchair friendly or specially designed to make life easier for someone without full arm function.
You can use the money from the fund to:
Build your new home on land already owned after proving that it's suitable for adapted housing
Construct the specially modified home on land to be purchased
Remodel your existing house converting it into adapted housing
Use the grant to clear unpaid principal mortgage you acquired without using the VA grant
Applying for the grant against an existing mortgage gives you the freedom to get your adapted housing from a private lender as you wait for your VA money to come through. You can go through the relatively faster process of first securing the home through mainstream mortgage as you wait for your SAH grant to pay a portion of the mortgage.
Who is Eligible for the Specially Adapted Housing Grant?
The grant allows you to procure permanent residential quarters and a complete title deed to eligible veterans who can use up to three grants to accomplish their housing dreams as long as the cumulative amount doesn't go beyond the maximum dollar amount allowable.
The covered injuries include:
Lost of dysfunctional both arms
Failure or loss of both legs
Blindness in both eyes leaving you with partial light reception coupled with loss of use of a leg
Loss of one leg together with organic or residual disease related to the loss of that limb
The loss of at least one leg and at least one arm
Specific severe burns
Loss one or more of your lower extremities when in deployment. The loss should affect your balance and propulsion such that you cannot move without the help of crutches, canes, a wheelchair or braces
Specially Adapted Housing Grant Limits in Figures
The SAH grant ceiling is determined by law. It might be revised upwards or downwards per year to mirror the market's cost-of-construction index. You should expect the amount to vary each year and it is your responsibility to confirm the current year's limit before making your housing plans.
In 2017, the SAH grant tappers off at $77,307. With the three times use, you can procure incremental amounts up to three times as long as they do not exceed the $77,307 ceiling.
Eligible veterans who need urgent money to modify a home owned by a family member can request a temporary grant that will go into financing the changes and adaptations. With the amount currently sitting at $33,937, this is a perfect way to help your loved ones help you settle down without digging too deep into your savings or being a burden to anyone.
The VA's adapted housing program is a great way to give back to service people who risked their life and comfort for the nation. All you need is to know your rights and how to maximize your benefits from the specially adapted housing grant.
If you want to make your home barrier-free and handicap accessible just call Community Renovations today at (734) 732-5904. Find us online or visit us in Grosse Ile, MI.