Remodeling for the Future
August 15, 2017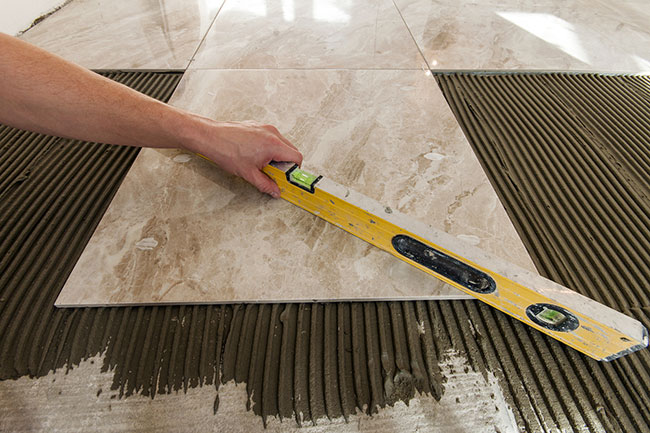 The concept of a dream home conjures up custom trims and exquisite amenities. Yet, the most practical home remodeling plan considers future needs. Universal design (UD) creates spaces that are suitable for a young family but still ideal through the busy midlife and more sedentary retirement years. UD focuses on designing homes that are usable by most people regardless of age and level of disability or ability.
The approach allows you to take into account physical limitations associated with getting older. The limitations may be induced by conditions like arthritis and may lead to the use of a wheelchair. Also known as lifespan design, UD provides a practical way to create forever homes based on four key principles. These include:
Accessible design – meeting standards for easy access by anyone, including handicapped persons
Adaptability – the design is modifiable to suit changing needs
Ergonomic design – the home is highly functional and safe
Green design – environmentally friendly indoor spaces
When planning a remodeling project, it is important to consider the intended use and flow spaces. In addition, make an effort to think about the type of lighting needed and location of electrical outlets, including cable hookups. Current and future storage requirements are also key factors.
Key Design Considerations
A good remodeling job maximizes flexibility without inflating the cost. It accommodates a wide variety of preferences and abilities, thus allowing different applications.
Flexible Ground Floor Room
A ground floor room provides flexibility by allowing households to use it for various purposes over time. Space can start as a home office or playroom before it becomes an accessible bedroom suite for the seniors. In architectural practice, this type of room can function as an antiquity suite.  
The room should provide adequate space for storage, a bed and accommodate occupants with reduced mobility. More importantly, it must be located close to a spacious bathroom or a room with plumbing for future conversion into a bathroom. Erecting a knock-out panel in the wall makes conversion easier.
Connected Spaces
Rooms that connect and flow into each other maximize flexibility. Some of the practical ways to design these dedicated areas include installing open bookshelves, semi open plan spaces, and partial walls. Glazed doors are a good example of linking two rooms.
Connected spaces solve many problems associated with open plans, including noise. Children's frenzied activities are always a concern. Designing for maximum occupancy requires careful planning. Inevitably, you need to strike a compromise when it comes to circulation and communal spaces.
Subdividing Rooms
One approach to achieving a universal design involves shared kids' rooms, which can split into smaller spaces as they grow older. Considering this aspect during remodeling allows you to prepare for the future. Subdividing the rooms entails simple joinery and plastering.
Flexible Features
Some of the remodeling considerations that prepare a property for the future encompass minor details. For instance, a lever-handled front door is an ideal choice than a round knob. This feature is suitable for aging-in-place renovations because it is more convenient for sore or weak hands. Additionally, the lever can be a relief when trying to open the door while carrying a baby or luggage.
With a wide variety of aging-in-place design options from which to choose, it is vital to balance your current and future needs. Some of the key aspects include accessibility, flexibility, and functionality. Entrances should be wide enough and gently sloping without any steps to prepare for the retirement years.
Community Renovations specializes in renovating or building new structures for long-term use. To learn more about how you can remodel your home for the future, get in touch with us online or call directly at (734) 732-5904.