Choosing Between an Addition and a Remodeled Room
November 30, 2015
Your home is an oasis away from the world, but it can get a bit cramped over time. The family might be expecting a new baby, or a grandparent may be moving in permanently. Regardless of the family's personal situation, a household simply requires more space for everyone's comfort. At this point, you need to decide between a complete addition to the home or a basic room remodeling project. Both ventures have their benefits and drawbacks when you live in the Detroit MI area.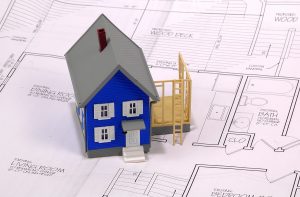 • Cost Factor
A major deciding factor between home remodeling and adding a room is cost. Adding a room usually costs more than a remodel. The room requires a structural design, walls and a ceiling. In contrast, the remodel only deals with interior components instead of including the structural elements too. A home that's truly too small can only expand by adding a room. Remodeling simply adds a few extra square feet to the floor plan when designed by the appropriate professionals.
• Neighborhood Allowances
Some Detroit MI neighborhoods are very strict about their neighborhood's appearance. Specific city or suburban blocks might have a house design that the community wants to preserve. Adding a second story onto a home in these neighborhoods, for example, could be against local regulations. In these cases, property owners must use the remodeling option to open up or update their floor plan. The home will still look the same on the exterior, but the interior will have a brand new appearance.
• Structural Limitations
When any contractor quotes a home add-on project, they must analyze the property's structural limits and allowable loads. For some structures, adding another room or floor may not be possible. The ground floor may not have the stability to hold that kind of weight. Responsible contractors will report these findings to the homeowners and offer alternative plans. A remodeling project will be the only choice for homeowners in these cases.
• Hiring Multiple Contractors
You could have a favorite contractor who you want to perform all of your household projects. However, that professional may not be able to perform every task on a major room add-on venture. In these cases, you'll probably have multiple contractors at the property. Plumbers, masons and structural engineers might converge on the property, and your favorite contractor is only overseeing the work. If you choose a remodeling project, that favorite contractor can probably complete the work without outside help.
• Final Value Added to Property
Choosing to add a new room or floor to a property isn't just about a more spacious interior. This property investment should have a strong monetary return if the home is ever sold. Only perform a major household add-on if it will have a good investment return in the near future.
Reputable home remodeling contractors should be open to questions during your project. Ideally, ask any questions when the workers are between project tasks. Every question is important, so that the customer and contractor understand all of the project's crucial details. The resulting addition or remodel will be exactly as the customer envisioned it when communication channels are strong between parties.
If you want to make your home barrier-free and handicap accessible just call Community Renovations today. Find us online at https://communityrenovations.net/, visit us in Grosse Ile, MI, or call us at (734) 732-5904.