Finding the Right Contractor is the First Step in a Successful Renovation
September 23, 2021
Ready to get started on that home remodeling project you've been dreaming about? You know exactly what you want. Now it's time to find the perfect partner to make your vision a reality.
But how do you find the right home renovation contractor for you? One that will understand what you want and need and will work with you and do an excellent job, on time and on budget?
We've compiled this list of tips to help you find the right contractor for your next home renovation.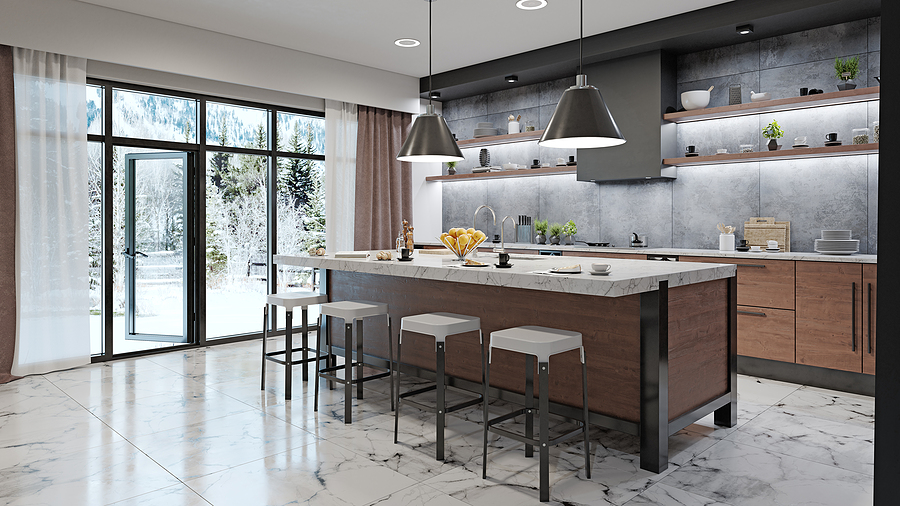 You can get good, fast, or cheap, but probably not all 3. A reliable, qualified contractor may appear to cost more at first, but they are more likely to complete the job on time, meet your budget and your expectations. They will often save money on a project by offering ways to complete the job more cost-efficiently and their knowledge and skills will avoid costly errors.
Be flexible with your timeline. Great contractors are in high demand, and they may not be available right away. The right contractor is worth waiting for.
Get referrals from friends. Finding a reliable contractor can be a real challenge. Ask your friends and family who they have used. If you love the photos someone shared of their new kitchen on social media, ask them who did the work! Reach out to your extended network for referrals.
Get the right expert for the job.  It goes without saying, but a great roofing contractor is probably not the best option for a bath renovation and vice versa.
Follow the rule of three. We recommend interviewing three different companies for your remodeling project. Meeting with several contractors will allow you to compare their bids and give you a good idea of who you work well with.
It's all about communication. Miscommunications lead to mistakes and upset. Your contractor should respect your questions and concerns, be clear about who will be doing the work, what they will and won't be able to do, and when the work will be done. You should also be clear about what you need and want. The right contractor will do their best to accommodate you.
A referral isn't a reference. Reliable contractors are licensed and use experienced, licensed subcontractors. Verify their licenses. Check sites like Angie's List or the Better Business Bureau for bad reviews. You may also want to check with subcontractors and suppliers to ensure they pay their bills on time. Doing your homework here will save you a lot of time, headaches, and money later.
Good contractors use good contracts. Every project detail should be in writing, including expected timelines, costs, deliverables, and who will be doing the work. The contract should also outline a process for dealing with delays and unforeseen changes, including change orders and fees.
Permits matter. Virtually every municipality requires building permits and inspections for any major (and most minor) construction projects. Your contractor should secure these permits, arrange for inspections, and keep you informed of the schedule for this process. This is not optional – failing to obtain the proper permits can be a costly error that you, not the contractor, will have to pay to rectify.
Pay by deliverables, not upfront.  A good rule of thumb is 10% down, 15-20% upon completion, and the remaining project fees paid out based on completion of predetermined deliverables. Do not make the final payment until you do a walkthrough and sign-off on the project, and make sure you get a written affidavit that all contract fees have been paid.
Expect the best, plan for the worst. Delays, design changes, unanticipated problems, and price increases for materials add up to a longer timeline and a higher final cost than planned. Even with the best contractor, you should plan for up to 30% over the original project cost and at least 30% longer to complete a project than expected. However, a reliable contractor will always keep you up to date on your timeline and budget, and most will factor in a level of contingencies.
Hiring a company to renovate your home is exciting, and with a little homework and your due diligence your renovation will be a success. We can help guide you through the process, and we're happy to answer any questions you may have. As a long-standing reliable, local contractor, our reputation is important to us, and we know we can do a great job for you and your family. Contact Community Renovations today.