Bathroom Flooring Trends with Staying Power
August 26, 2021
When you begin a bathroom renovation, it is smart to start from the bottom up, and that means beginning with new bathroom flooring. The new flooring you choose for your bathroom will set the tone for the whole room and can make a big statement. Bathroom flooring can be stylish, but it also needs to be practical. While some trends come and go, there are trends in new flooring for the bathroom that are here to stay.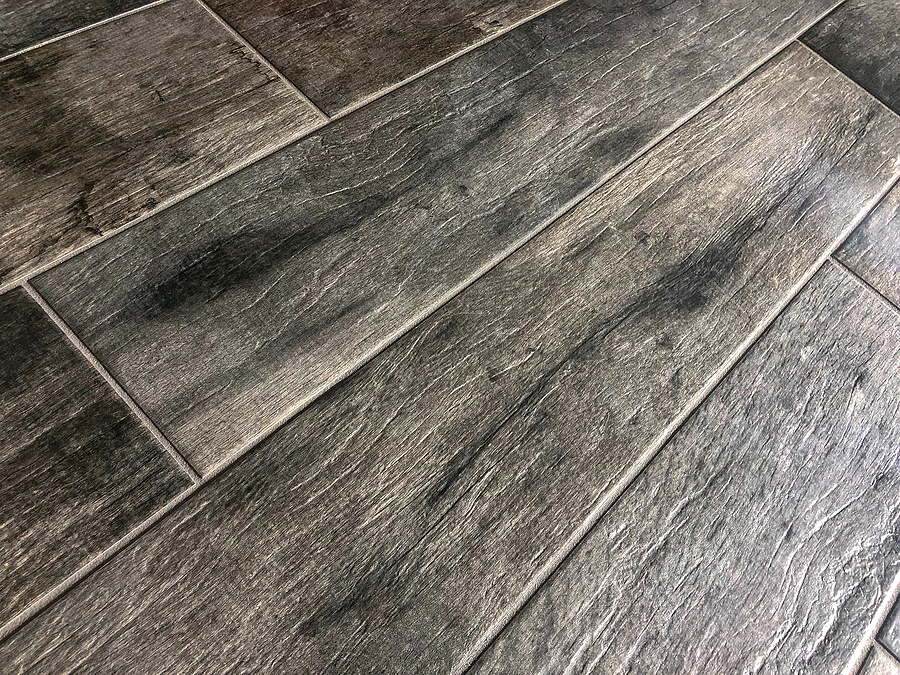 Choosing the Right Color for Your New Flooring
Color will make a difference in the feel of your new flooring for the bathroom. Light colors will always make a small space feel larger. Warm and colors with yellow tones can look dated, but white, cream, light grey, and greiges (a combination of beige and gray) are the top choices of most designers. Neutral colors are always a smart choice in new flooring.
Choosing Tile for Your Bathroom Flooring
Tile remains the most popular choice for bathroom flooring. When choosing tile, porcelain or ceramic tile is usually a better choice than natural stone. Porcelain and ceramic tiles are easy to maintain, whereas natural stone will require sealing. Natural stone is very porous, which can make maintenance more difficult, especially in a bathroom. A current trend in porcelain and ceramic tiles for bathroom flooring is geometric and linear patterns with tile. Chevron patterns are very popular right now.
Other Trends in Bathroom Flooring Options
One of the biggest trends in bathroom flooring options is tile that mimics the look of hardwood. Gray wood, charcoal wood, and other styles can give the appearance of a wooden floor with the low maintenance and water resistance of tile. These cool tones have a modern and clean look that works well with many styles of décor. Sheet vinyl can also work well in bathrooms. Sheet vinyl is relatively inexpensive and can be designed to mimic many other styles at a fraction of the cost.
What to Avoid in Bathroom Flooring
While there are many options that will work well for new bathroom flooring, there are several that you will probably want to avoid.
When the tiles are too large for the space, they can overpower a smaller room and look awkward. They may have to be cut in the wrong places to fit, and the overall design will suffer. Consider the size of your space when selecting the size of your tile.
While a sleek and shiny floor may photograph well, it isn't practical for a bathroom. Make sure that any tile you choose is slip resistant and has a bit of texture.
These flooring options are not waterproof. Hardwood may be able to work in a small powder room if well maintained, but neither of these options are suitable for a bathroom with a tub or shower.
Floating floors work well in kitchens and other areas of the home, but have a high risk of developing mold when installed in the bathroom. In addition, they may not adhere well to tile surfaces, such as tubs, showers, and tiled walls.
Whether you are improving your bathroom to attract buyers or upgrading for your own enjoyment, investing in your bathroom is a satisfying renovation. New flooring can make a bathroom of any size feel spacious and set the tone for the design. Simple, clean, and water resistant are trends for bathroom flooring that will never go out of style. If you're thinking about renovating your bathroom, contact Community Renovations for more information about our experienced team and how we can help make your new bathroom something you'll be excited to show off to friends, family, and guests.