4 Recession-Proof Home Improvements
October 19, 2022
Recessions are uncertain and frustrating for everyone. For homeowners who are planning to stay in their current homes, making the decision to do a house renovation now or wait until the market stabilizes can be a challenge. Certain home improvements, however, will always be a smart idea, whether you are planning to move in the next few months or stay in your home indefinitely.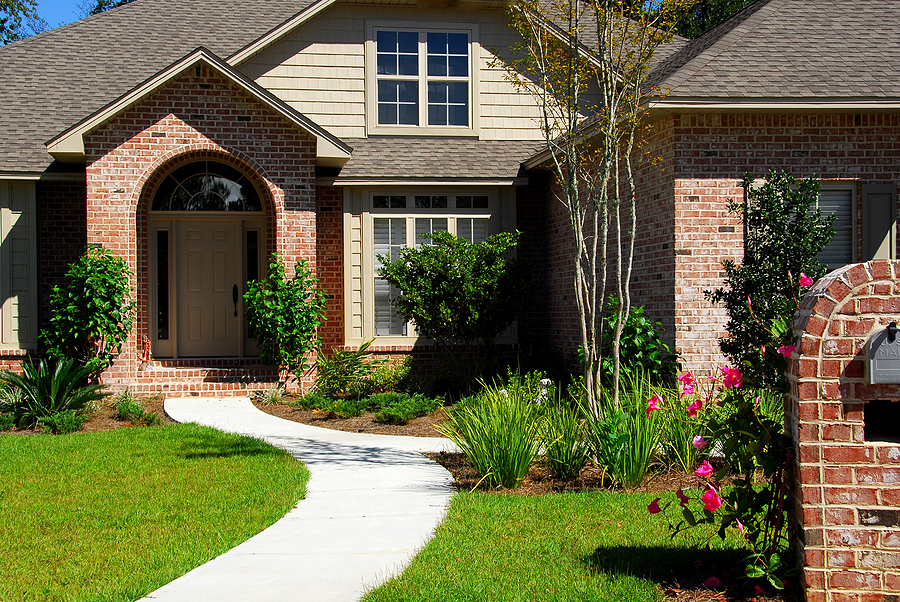 1. Focus on Curb Appeal
Replacing outdoor lights, painting or replacing the entry door, and replacing your garage door can all add value to your home while improving the curb appeal. These projects are relatively inexpensive but have a high return on investment.
     2. Think Small
Smaller upgrades can make a big impact. A fully gutted kitchen will cost you plenty and give you less return on investment than you want, but a partial upgrade is more affordable and will give you a decent return. If you're desperate for a kitchen or bathroom renovation, think about what you most want to do in that room, and go from there. New appliances, fixtures, countertops, and lighting can all make a big impact in a house renovation without overspending.
     3. Focus on Lightening Up
Dark spaces date your home. A great recession-proof home improvement project is to look at where you need to add light. This can mean painting or refacing dark cabinets with white or a lighter color, replacing old countertops with lighter colors, or replacing old bathroom vanities. Your contractor can help you enhance the natural light you have, as well as help you determine where to add lighting for a better vibe.
     4. The Floors Give You a Great Foundation
Old, carpeted floors make your home look dated. Removing old carpet and refinishing floors is always a smart idea. There are many affordable flooring options that will enhance the look, function, and value of your home. Your contractor can guide you to flooring options that will add the most value for your budget.
Is This a Good Time to Renovate?
While renovations should always be done with the idea of adding value to your home, there are many house renovation projects you make that will always be a good idea, even if you are planning to stay in your home. Some home improvement projects are recession-proof, meaning they can add value without breaking the bank. When you renovate in a recession, you need to focus on making smart choices without spending lavishly.
Rely on Your Contractor to Guide You
The first step is to find a contractor you can trust. They can provide options you may not even know are available. Speak to several contractors about your vision and budget and use their responses and suggestions to gauge their communication skills and trustworthiness. Your contractor can let you know which materials are associated with inflated prices and which materials are more stable. Once you have found a contractor you can trust, begin to prioritize your home improvement projects and get started in investing in your home.
When your home holds or increases its value, it gives you more incentive to invest in your house. Focusing on projects with high ROI is the best way to spend your money on home improvements during a recession. If you've been thinking about some home improvements you'd like to make, contact Community Renovations to learn more about how we can help!