4 Reasons Why You Shouldn't DIY That Home Improvement Project
April 13, 2022
Taking on a house renovation is an investment, and there may be times during the planning process when you wonder if this is something you can just do yourself. Home improvement shows and social media posts make it look so easy, and you may think you can handle it. But for most house renovation projects, hiring a contractor is a much smarter decision, and can actually save you money in the long run.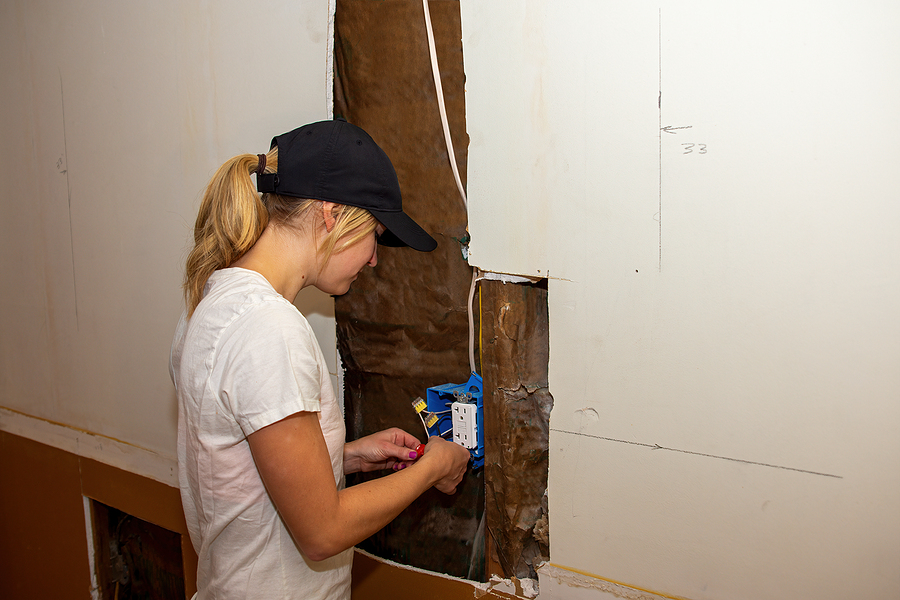 1. Hiring a Professional Will Save You Time and Money
Most people understand that hiring a professional can save you time. But many homeowners don't understand how hiring a professional can actually save you money. While it's true that your labor is free when you do it yourself (in theory, since you will be sacrificing many hours of your time), hiring a professional can get you a much better deal on supplies. Contractors have relationships with suppliers that can get the right materials much more quickly and economically that you can do on your own. They'll also have all the right tools to do the job, whereas you may need to run out to buy several tools for your DIY project.
2. A Professional Understands How to Manage Your Project
You can't dedicate 100% of your time and energy to a home improvement project, but a professional can. If you have a project with multiple stages, hiring a contractor means that your project will proceed exactly as it should, with everything moving forward in order. If you have a project with any degree of complexity, it is always smart to leave it to the professionals to manage.
3. A Professional Has the Skills to Handle Your Home Improvement Project
You may know your way around basic tools, but you may run into issues when it comes time for the more complex parts of your house renovation. When you hire a professional, they will have the skillset for even the most complicated and specialized projects of your house renovation. When you hire a contractor, they can pull in electricians and plumbers at the right time to make sure that every piece of your house renovation is scheduled and managed well.
4. Do it Once, Do it Right
If you are attempting to DIY a project, and run into an issue, you may need to call in the professionals to bail you out. When this happens, you could be looking at a long and expensive fix. If you do complete the project on your own, you may begin to uncover issues that came from your inexperience, and those issues will often require a professional to fix. When you hire a professional, you have the peace of mind that your project will be done once and done right. It will cost what you were quoted, and when the project is done, it's really done. You can enjoy the look of a professional house renovation, rather than the workmanship of an amateur.
House renovations can be intimidating to take on, as they are an investment, and could uncover problems you didn't know existed. Hiring a professional is a smart way to ensure that your investment will be well spent. When you do your research and hire the right company for the job, you will get the home renovation you envision. Contact Community Renovations to learn more about how we can help you accomplish your next home improvement project with ease.