Your Guide to Planning a Home Remodel
October 15, 2019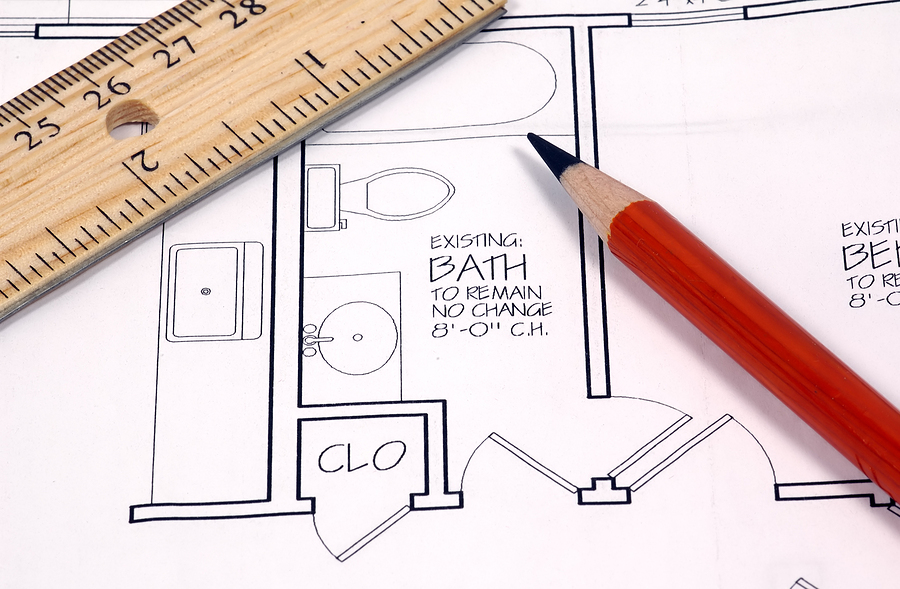 A home remodel can be a great investment, especially if you're adding to the functionality or value of your home. However, it can be a very involved process. Even when hiring a professional remodeler to help ensure that your renovations are safely and successfully achieved, you should still follow these steps to remodeling a house for the best results:
Determine the Reason
It can be easy to lose sight of why you invested in a remodel to begin with. Make sure you outline the reason so that you can meet your goals at the end. For example, if the reason is to add value to your home, then going way over budget could end up negating the reason for renovating in the first place.
Set Your Budget
Sit down and figure out exactly how much you can afford to spend on your remodel. Be sure to leave some leeway in your budget for emergencies (for example, if your remodeling your bathroom and your contractor discovers that all of your plumbing needs to be replaced, then it's going to add to the overall cost).
Find a Remodeler
Do some research into who to hire. You'll want to find someone with a good reputation so check customer views on Yelp, Angie's List, and the Better Business Bureau. Ask for references as well. A good remodeler will have examples of previous work on their website along with testimonials, certifications, and awards. Make sure that they are fully licensed and insured. When you choose your remodeler, make sure that everything you agree upon is laid out in a formal contract that both parties sign.
Plan the Project
Although you may have had an idea of what you wanted to do from the beginning, you'll want to plan the project down to the smallest detail with your remodeler. They can help you choose different materials and design options by informing you about what your options are and giving you general advice. A good remodeler will keep your budget in mind as they help you plan your remodel. Do not leave any planning for later — changing your mind or making decisions in the middle of the remodel can result in delays.
Plan the Schedule
If you're doing a larger remodel (such as adding a new bedroom or building a deck), then there's going to be a lot of people on site making a lot of noise. If you have kids and/or pets, then you should plan ahead. You may want to take some time to visit a friend or relative away from home if you have trouble putting up with such activity around the house as well.
Prepare the Site 
A good remodeler will set up tarps in order to prevent debris from spreading through the house if it's a large scale renovation. However, you should clear the area of personal possessions. For example, if you're remodeling the kitchen, then clear all of your cabinets and remove everything from the counters and shelves. Take everything off the walls (and shared walls) as well.
Provide Instructions
Don't forget to provide detailed instructions to the remodeler as to where they can park and where they can come in through your home to cause as little disruption as possible.
If you follow these steps, you'll find that the remodeling process will go smoothly. For more information about the home remodeling process or to schedule an appointment with a professional remodeling service, contact us at Community Renovations today.