Do Barrier-Free Design Elements Increase Your Home's Resale Value?
September 9, 2016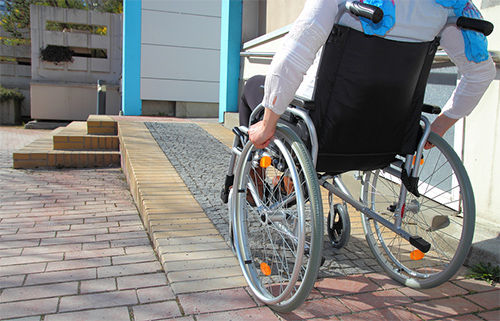 If you've been considering performing a home remodel sometime soon, barrier-free redesigning methods could increase the value of your Detroit MI property. Although you'd like to upgrade your home so that it meets your needs and aesthetic tastes, you might also want to put a little consideration into the future. Lots of people include no-barrier elements in their houses in preparation for their golden years when they might have a hard time walking or getting about, but you might also be curious about how much this would boost your house's resale price.

Types of Barrier-Free Additions To Include
There are some modifications you'll probably have to make in your house so that it can accommodate no-barrier elements. Ideally all primary living areas should be in one section of your house with no stairways obstructing them, which means you might need to set up ramps that provide access to the residence or across certain steps inside.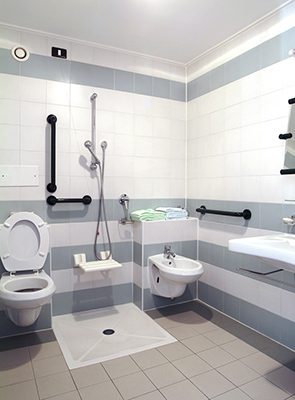 To mix things up stylistically, you could add a bathroom shower with no step. Instead, the floor could drop down just enough for the water to drain without pooling up on the floor, and you could include a gorgeous glass door enclosure with a backsplash, both of which could significantly increase your home's market value.

The Popularity of No-Barrier Options in the Housing Market
To be able to establish how affordable it would be to make these kinds of alterations to your residence, it's a good idea to check out the market's need for them. With baby boomers now nearing the age of retirement, a lot of them might be searching for a property with these attributes.
Many would probably rather move into a house with these amenities already built in than to reconstruct one to satisfy their requirements for security and openness. Due to the high public need for these elements, it's highly likely that you'll regain most of your remodeling costs when you list your property for sale.

Making No-Barrier Modifications to Your House
Quite a few people in Detroit MI will perform barrier-free alterations to their houses, both for their own personal comfort and to boost their property values at sales time. If you've made the decision to go ahead with your house renovating project, you might be pondering what you need to do in order to finish it.
There are several things that you can do now, and a professional renovating company can help you to lay out a design scheme quickly and efficiently. This plan could involve anything from putting in ramps or elevators to increasing your toilet heights and taking out the tubs in your bathrooms. Installing grip bars, slip-proof stepping pads, and a medical alert system are also very worthwhile for increasing your home's overall resale value.
Whether you decide to have your no-barrier renovating work completed in phases or all at one time, a skilled home remodeler will help you to develop the ideal course of action for your particular home.