Commercial Construction in Detroit, Michigan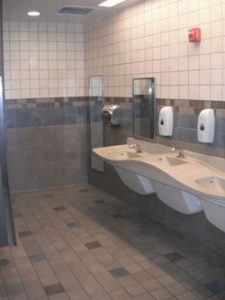 Community Renovations Commercial Construction Company is a diversified entity, which offers a full variety of construction services and products. Our crew offers many years of experience in a wide range of services. These projects range from ground-up construction, restaurants and complete interior refinish of commercial complexes. Community Renovations is dedicated to providing results of the finest quality with a sense of pride and passion for customer satisfaction.
We are commercial building contractors who are never satisfied and continue to strive for better results. Our worksites are cleaner than the worksites of other commercial construction companies because we feel that a clean site not only helps us work better, but communicates the professionalism of both our clients and ourselves.
As well as building from the ground up, Community Renovations is experienced in the construction of additions to existing commercial and institutional buildings, working with other development teams and construction companies that need our expertise. Your peace of mind is the foundation of our business. Our goal is to build a lasting partnership by earning your trust, proving our abilities while exceeding our clients' expectations. Serving as a general contractor and commercial construction company, our diverse team can conquer any size or type of project.
To set us apart from the typical construction company, Community Renovations has set high standards in quality control for every phase of the project. Whether it is site preparation, concrete, masonry, roofing, or interior finish, all projects will be supervised to meet and exceed the precise details outlined in the project's plans and specifications.
Community Renovations utilizes a hands-on approach with all projects to maintain a tenacious level of quality while developing a personal relationship with our clientele. We are dedicated to completing projects on or ahead of schedule and work closely with our clients to ultimately meet their needs in a timely and professional manner.