Can Barrier-Free Remodeling Improve Your Home's Resale Value?
April 1, 2016
If you are thinking about remodeling your home in the near future, you may be taking a closer look at barrier free remodeling practices to determine if this is right for your Grosse Ile MI home. While you want to remodel your space so that it is functional for your needs and stylish for aesthetic purposes, you also may be thinking about the long-term. Many people choose to incorporate barrier-free features in their home to prepare for their later years when they may be in a wheelchair or use a walker. It makes sense to think about the future, but you may also wonder if this could improve your home's resale value.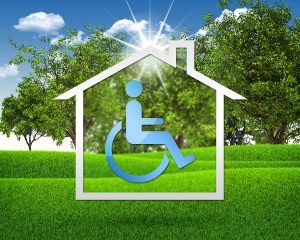 Examples of Beautiful Changes You Could Make
There are many changes you may need to make to your home to make it truly barrier-free. Consider, for example, that all of the main living spaces should be on one area of the home without the encumbrance of stairs or steps blocking them. This may mean that you install ramps leading into the home or over various interior steps in the home. There are some stylish changes you can make as well. For example, in the bathroom, you can install a shower that does not have a step. The floor may decline slightly so that the water does not spread across the floor, but it can be beautifully decorated with a glass enclosure and a tile back splash. This is just one example of how barrier-free upgrades can look attractive in your home.
The Demand for These Features in the Marketplace
In order to determine how cost-effective it may be to make these types of changes in your home, it is important to review the demand for them in the marketplace. Consider, for example, that the baby boomer generation is reaching retirement age, and many may be looking for a home that has these features. Some may prefer to move into a home with the features already in place rather than to retrofit a home to meet their needs for safety and mobility. Because there is demand for these features, it is safe to believe that you may recoup some of the cost of the remodeling efforts when you sell your home.
How to Make Barrier-Free Changes in Your Home
Many people will complete barrier free remodeling on their Grosse Ile MI home for their own benefit as well as to recoup value when they sell the home. If you have decided to move forward with your home remodeling plans, you may be wondering what steps to take to complete the effort. There are a number of steps that you can take, and a remodeling expert may assist you in developing a plan. This can include everything from installing ramps, a lift or an elevator to raising the height of the toilet and removing the bathtubs. Adding safety or grab bars, using non-slip strips on steps and installing an emergency response system can be beneficial.
Some will choose to complete the remodeling efforts in stages, but others want to complete all of the work at once. A remodeling professional can assist you with creating a great plan of action for your project.
If you want to make your home barrier-free and handicap accessible just call Community Renovations today. Find us online at https://communityrenovations.net/, visit us in Grosse Ile, MI, or call us at (734) 732-5904.