8 Ideas To Make Your Home Accessible
January 10, 2019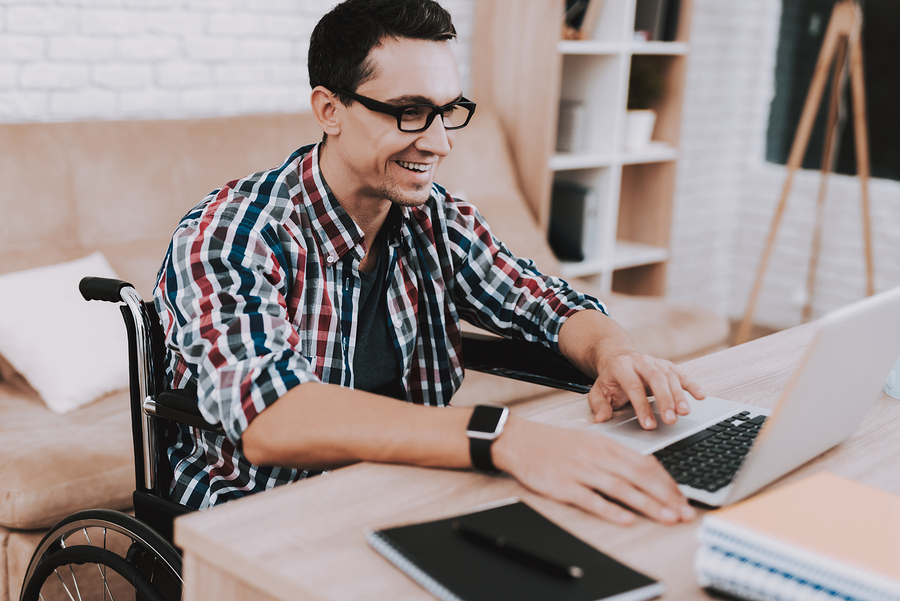 Are you having difficulty navigating your home? You're not alone. Many elderly people go through this experience. Not feeling at home in your home is a common and unfortunate side effect of aging. Fortunately, there are things you can do about this. Here are 8 ideas to make your home more accessible.
1. Build A Wheelchair Ramp
If you have to use a walker and wheelchair, simply getting into your home can be a stressful, lengthy experience. You can get around this by installing a wheelchair ramp — one for each entrance of the house if you can. Even if you aren't in a wheelchair, walking up the gentle slope of a ramp is much less stressful on your joints than walking upstairs.
2. Install A Stair Lift
If you have stairs in your home, it might be a good idea to install a stairway lift. For many elderly individuals, navigating up and down stairs can be a harrowing experience. When you live alone it's even worse — each time you have to navigate the stairs you must worry about whether you can make to the top. A stairlift can make getting up and down your stairs a less stressful experience and restore a sense of independence at a time when you sorely need it.
3. Install New Flooring
If your home is full of carpets and rugs you may want to consider replacing them with hardwood flooring. Soft, textured surfaces may dampen the impact of a fall, but they are actually much more likely to lead to a fall in the first place.
4. Widen Doorways
Normal doorways aren't designed with wheelchairs and walkers in mind. This can make moving throughout your home much more difficult than it needs to be. Widening doorways is not a small project, but it's worth it to regain your freedom of movement.
5. Rearrange Your Kitchen
Aging may lessen your appetite, but you still need to eat. Much like the rest of your home, the kitchen is not always designed with the handicapped and the elderly in mind. This can make cooking feel like more trouble than it's worth. During a time in your life when you need proper nutrition, this is no good! Rearranging your kitchen to be more suited towards your needs can make mealtime a pleasant experience again.
6. Replace Your Doorknobs
Even something as simple as a doorknob can make a huge difference in creating a more accessible home. Round knobs can be difficult to grasp and turn when you no longer have the dexterity of youth. Replacing them with lever handles is a simple and affordable way to tackle this issue.
7. Install Grab Bars
Grab bars can be installed all over the home. In your shower, by your favorite chair, next to the toilet, along the walls in hallways. You may not always need to use them, but when you do they will be there to help catch you when you fall or on a day when just moving around is particularly difficult.
8. Relocate Important Appliances
It's important to retain a sense of independence as you age, but this can be difficult when everything you need to get done is scattered all over your home. Putting all of your most important appliances like dryers, washing machines, and dishwashers in the same place can make doing necessary chores much easier.
A more accessible home can greatly increase your quality of life and help you regain your independence. If you have any more questions about making your home more accessible please contact us at Community Renovations today.