6 Ways to Maximize Your Kitchen Storage With a Renovation
August 10, 2022
The user-friendliness of a kitchen is absolutely crucial to the overall function of a home. After all, it's the room where meals are prepared and often served, and where family and friends gather to socialize. As such, it is important to make sure that your kitchen is working for your family as efficiently as possible. If your kitchen space doesn't have enough storage, it can result in a cluttered and disorganized room. Fortunately, there are plenty of ways you can maximize your kitchen storage.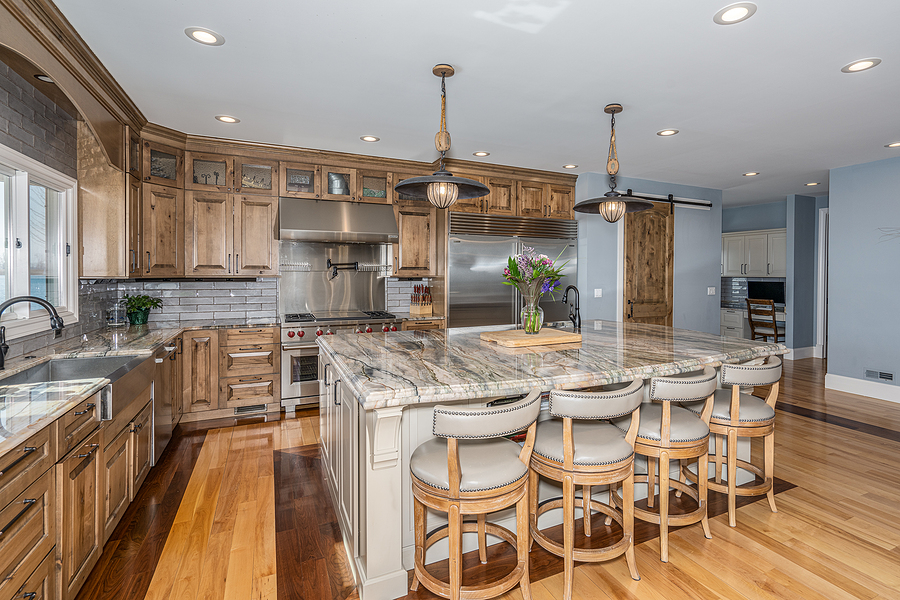 1. Install Additional Cabinets
Installing new cabinets is one of the best ways to add more storage to your kitchen. You can either install additional cabinets or replace your existing ones with larger options. If you're short on space, you might want to consider installing corner cabinets or ones that extend all the way to the ceiling.
2. Install Shelving
If you don't have the space or budget for new cabinets, installing shelves is another great way to add more storage to your kitchen. Open shelves are perfect for storing items you use regularly, such as dishes, spices, and cookbooks, as well as to put items on display, like your favorite cookware or glassware. You can install shelving above your sink, along one wall, or even in a corner.
3. Use the Space Under Your Cabinets
The space under your cabinets is often wasted, but it doesn't have to be. There are a variety of ways you can use this space to maximize your storage. For example, you can install a lazy Suzan to help you reach items stored in the back of your cabinets. You can also install drawer organizers, which are great for storing things like silverware and Tupperware.
4. Use Your Ceiling Space
Believe it or not, you can use your ceiling to add more storage to your kitchen. The way to do this is by installing a pot and pan rack. This doubles as a trendy design feature and allows you to suspend all of your pots and pans from the ceiling, which means they won't take up valuable storage space inside your cabinets. You can then easily access any pot or pan you need at a moment's notice.
5. Add a Kitchen Island
If you have the space for it, adding a kitchen island is a great way to maximize your storage. Kitchen islands provide additional counter space, which can be used for prep work or as a breakfast bar. They also usually have cabinets and drawers, which can be used for storing things like pots, pans, and dishes. Kitchen islands are incredibly useful because they not only add more storage options, they can also be used as a casual dining area.
6. Add Recessed Storage
One way to make even more use of the space you have in your kitchen is by adding to the space. What this means is that you can create more storage by adding recessed shelves (or even a recessed pantry) in between studs or in other nooks and crannies. This is a great way to store things like spices, canned goods, or even small appliances.
Storage space is one of the most important features of a functional kitchen. If you don't have enough storage space, it can be a challenge to keep your kitchen clean and organized. These are six renovations you can make to help add storage space to your kitchen. To speak with a professional contractor about renovating your kitchen, contact us at Community Renovations today.